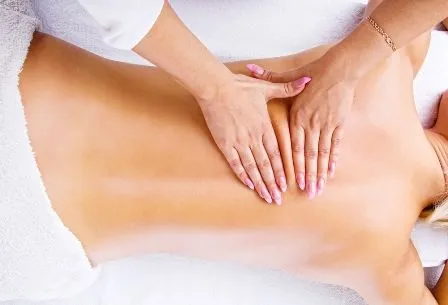 Massage Services Offered
Hot Stone
This type of massage is typically used in conjunction with other massage techniques such as Swedish or deep tissue. This massage
involves the use of sanitized warm, smooth stones that retain their heat applied to different types of the body with light pressure.
Click here to learn more about Hot Stone Massage
Swedish
This classic European technique is designed to relax the entire body and quiet the mind all while manipulating your muscles. Perfect for your first massage or your tenth!
Deep Tissue
Used in conjunction with myofascial release, the movements of this technique are more focused to target the deeper layer of muscles and your problem areas.
Simply Integrated
The best of all massages, built just for you! In order to get the maximum benefits from this massage,
this session is customized for each client individually using several techniques to best suit their needs.
30 Minute Quick Fix
A focused 30 minute massage on the areas of your choice for improved range of motion, pain relief and decreased stress.
Mother-To-Be
Pregnancy never felt so good with the gentle, yet effective specific technique customized to the aches, pains and discomforts specific to each woman's individual needs.
Chair
This type of massage is very casual and done in only short amounts of time. You keep all your clothes on and no oils or creams are applied to your skin.